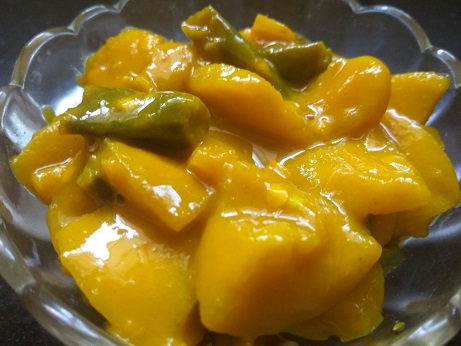 6-8 fresh lemon

100 gram green chillies

2 inch ginger piece

½ tsp turmeric

1 tbsp salt
Method (How to make instant lemon chilli pickle at home)
Wash the lemon, green chillies and ginger wipe with dry cotton cloth, peel the ginger and cut into small pieces.

Cut 6 lemon 1 into 8 pieces.

Squeeze juice of 2 lemons.

Cut green chillies into ½ ince pieces.

Mix everything including turmeric and salt in a frying pan and cook on low flame till lemons become soft.

When cool down completely store in a air tight container and serve after 3-4 days.

This pickle can be use for 2-3 months. Keep in dry place and keep in sunlight for 2-3 days.

Serve with aloo parathas and gobhi parathas.